At Little Lions, we're always in need of helping hands to fuel our mission. Our organization thrives on a diverse array of projects happening around the clock, offering opportunities for you to make a real difference. Whether it's mentoring, fundraising, event planning, or any of our other initiatives, your enthusiasm and dedication can drive positive change. If you're eager to get involved and share your passion with us, we encourage you to reach out and be part of our dedicated team. Together, we can create a brighter future for our community.
Unleash your creativity by volunteering for the Visual Storytelling Project at Little Lions. Capture the essence of our impactful work through photography and videography. Your talent will help showcase the heart of Little Lions, bringing our mission to life.
Responsibilities:
Create and edit visually compelling photos and videos that highlight our workshops, community impact, and success stories.
Join our team as a Social Media Management volunteer to drive awareness and engagement. Manage Little Lions' social media accounts, curate captivating content, and run marketing campaigns that amplify our message across digital platforms.
Responsibilities:
Develop and implement social media strategies aligned with Little Lions' goals.
Develop and implement social media strategies aligned with Little Lions' goals.
Run targeted marketing campaigns to expand our reach and impact.
Channel your passion for writing into meaningful contributions for Little Lions. As a Content Creation volunteer, you'll play a crucial role in crafting compelling narratives for our blogs, newsletters, and press releases.
Responsibilities:
Write and edit content that effectively communicates Little Lions' mission, impact, and initiatives.
Contribute to various communication channels to share our stories with a broader audience.
Make a difference by volunteering for the January Event Project. Help us organize a fundraising event in Cape Town that supports Little Lions' mission. Your efforts will contribute to the organization's financial sustainability and community engagement. For this project you will collaborate with Little Lions Ambassador to run our first Benefit Event in South Africa
Responsibilities:
Plan, coordinate, and execute a successful fundraising event in January.
Collaborate with the team to ensure the event aligns with Little Lions' values and objectives
Volunteer your grant writing skills to help secure essential funding for Little Lions. As a Grant Writing volunteer, you'll be instrumental in preparing persuasive proposals that support our programs and initiatives.
Responsibilities:
Research and identify relevant grant opportunities.
Develop and submit compelling grant proposals, emphasizing Little Lions' unique approach to mental health awareness.
Contribute your legal expertise to ensure Little Lions operates ethically and in compliance with regulations, particularly as we rollout our Inner Lion Programme to partner organisations. As a Legal Advice volunteer, your guidance will help safeguard the organization's mission.
Responsibilities:
Provide legal counsel on organizational matters, contracts, and compliance.
Collaborate with the leadership team to address legal concerns and uphold ethical standards.
Volunteer for the Web Development Project at Little Lions and help us enhance our online presence. Your skills in web development will contribute to creating a user-friendly and visually appealing website that aligns with our mission.
Responsibilities:
Collaborate with the team to identify and implement web development needs.
Ensure the website reflects Little Lions' branding and provides an optimal user experience.
Travelling to South Africa?
Join us at Little Lion and make a meaningful impact by volunteering your time and skills for a cause that truly matters. Our company is dedicated to empowering underprivileged youth in townships through mental health workshops, giving them the tools they need to navigate life's challenges.
Whether you're passionate about travel and exploring South Africa or simply want to do good and give back to the community, there are numerous ways to get involved. You can travel with purpose and embark on a life-changing journey to support our projects, or consider making a donation to enhance the lives of these young individuals.
Little Lion is  a movement, and we invite you to be a part of it. Together, we can make a significant difference in the lives of those who need it the most.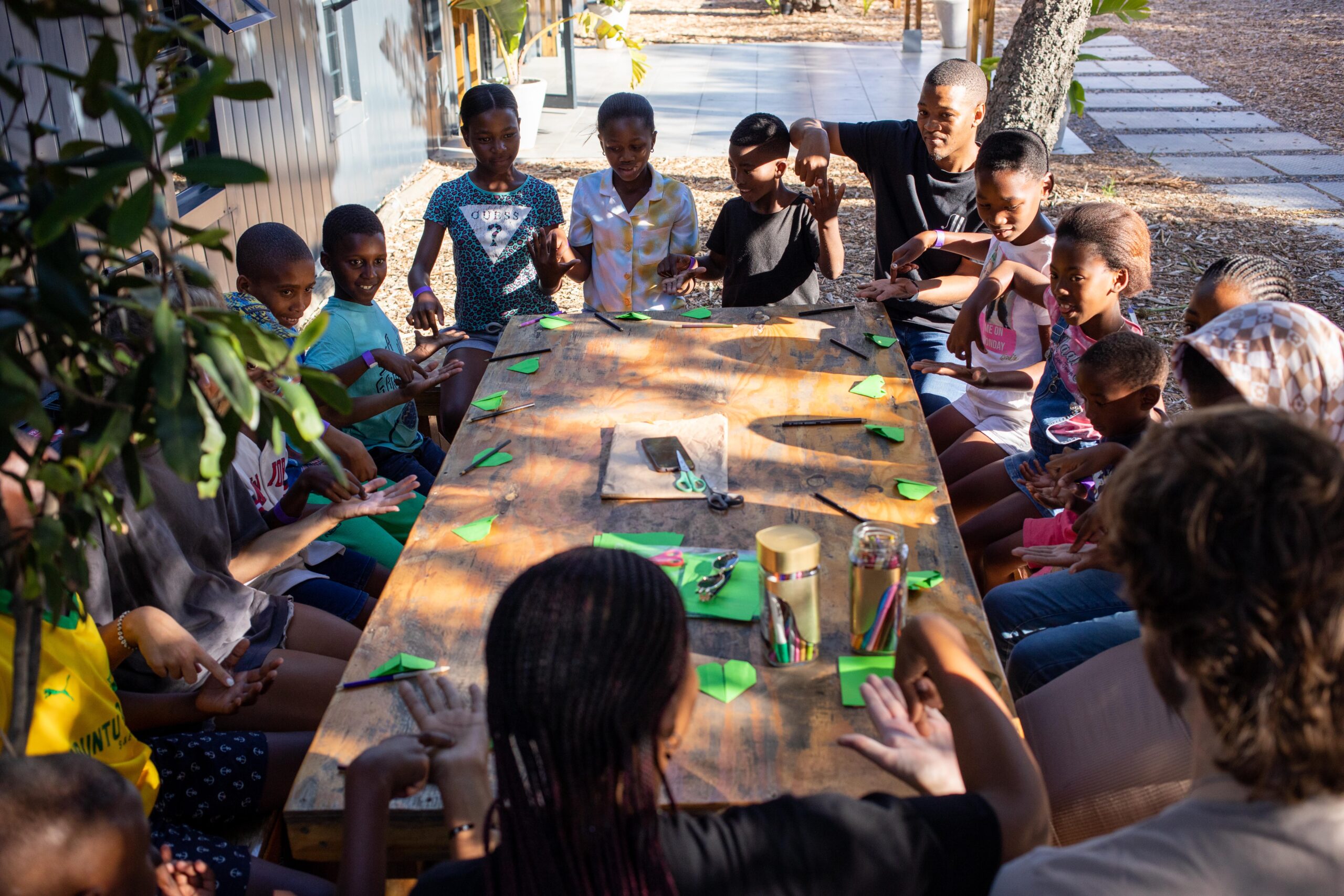 If you're interested in becoming a partner, joining Little Lions or simply finding out more, please get in touch!
Your support helps us to achieve our mission of creating a generation of resilient and confident children.
Do you want to stay updated with our newsletter?
Every month we send out a newsletter with updates regarding our organisation, subscribe if you wish to follow the journey of Little Lions.
Jacob van Lennepstraat 15O