So that every child can enter adulthood with an understanding of their own mental health and a resilient mind, having been educated professionally by someone who has walked through life in their shoes.
In 2018 our founder, Stijn de Leeuw, moved away from Amsterdam and his job as a child psychologist to start his PhD at the University of Cape Town. His research at UCT led him to two under-resourced communities (also called townships) about an hour drive from Cape Town. It quickly became evident that mental support was lacking, but also, that mental health support was not deemed needed.
Almost 4 million people live in township in and around Cape Town. In the majority of these townships, psychological support is completely lacking. But because poverty and violence are strong influencers in the daily life of South African children, easily accessible psychological help would be of great benefit.
However, South Africa's National Development Plan 2030 does not mention how they plan on supporting basic mental health, let alone a plan on how to help this vulnerable group.
And then, there was the problem of the language. The predominant language in a lot of townships is isiXhosa (one of 11 national languages in South Africa, famously known for its click sounds). In isiXhosa, there simply are no words to describe certain basic feelings and emotions. A translation for the word 'depression' for instance, does not even exist.
So how do you start a conversation about mental health, or just general wellbeing, when your language does not provide you the words to do so?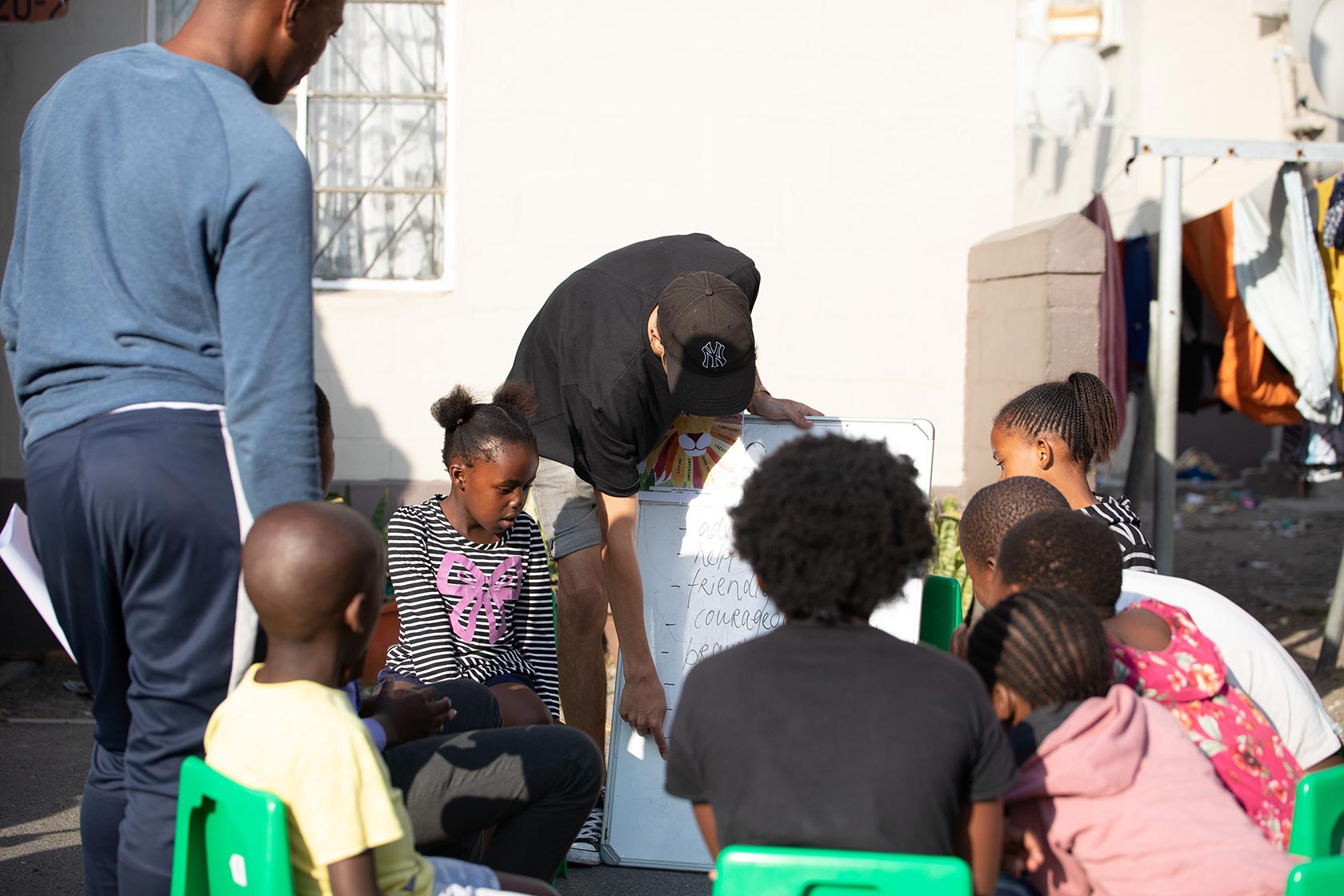 To bridge the language gap, a local role model from Langa joined the team. Nicko showed the children the importance of talking about mental health and within a year there were more children on waiting lists than there was space for in the workshops.
Time to take it to the next level! Iza joined the team and created a growth plan to make sure that Stijn and Nicko could focus on helping more and more children, while Little Lions grew massively behind the scenes.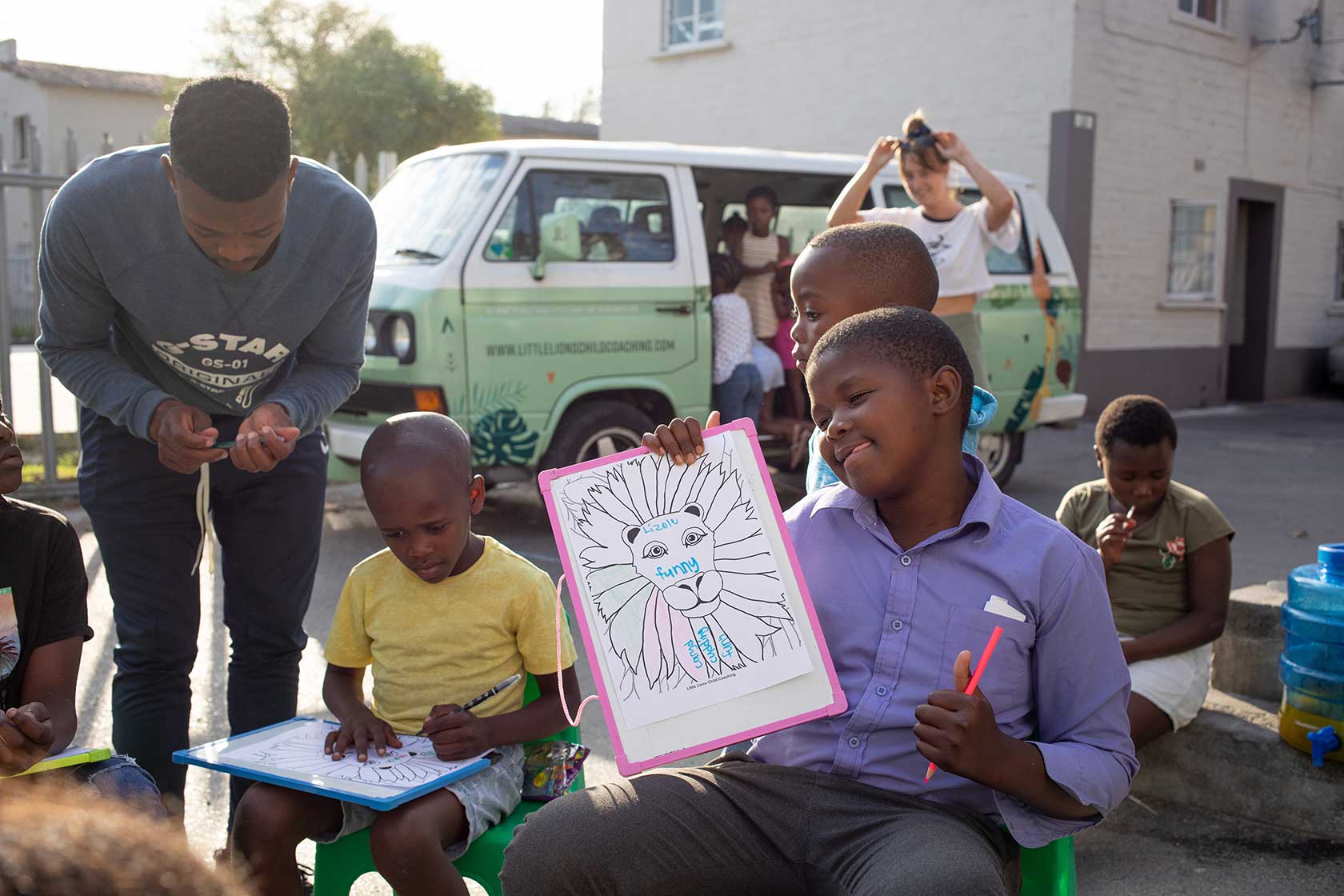 With the launch of the Academy in 2021, Little Lions took a big step towards normalising mental health conversations. Local role models have been educated and are employed as mental health coaches, spreading the word about the importance of being mentally strong.
Little Lions now has a team of 8 mental health coaches, is active in 4 townships, and have now given over 1100 free workshops.
Our dreams are being realised and we are closer and closer to achieving our mission: for every child to enter adulthood with an understanding of their own mental health and a resilient mind, having been educated professionally by someone who has walked through life in their shoes.
Moving forward in 2022 we're educating and employing 8 new coaches to expand our impact in the local townships. We're also launching our ambassador program where people can get involved with the community and help out by donating money, time, skills and resources.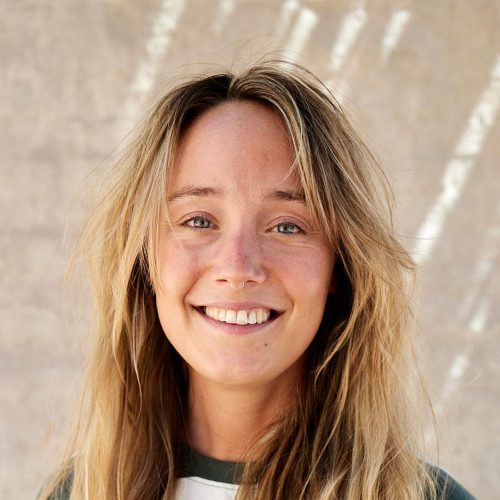 "Let me handle everything behind the scenes, so the team and coaches can focus on the most important thing: working with the kids. It makes me very proud and happy to see the team helping kids become more resilient, growing their confidence and teaching them how to feel and talk about their emotions."
My favourite thing about working with Little Lions is that we are working on street corners, in yards and on those places where children need us the most. It's truly wonderful to see the impact that we are making in our little lions on a daily basis on so many different places.
Meet our Team
Meet the frontrunners of our organisation, a team of mental health professionals based in Cape Town with a passion for people.
"My favourite thing about working with Little Lions is the little lions themselves, being able to make a positive difference in a child's life really makes everything that much more rewarding."
Team Khayelitsha
Team Khayelitsha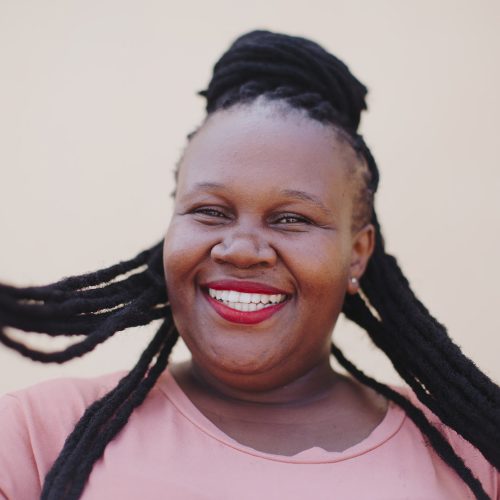 Team Mfuleni
My favourite thing working with little lions is helping children to be perseverant and persistent by facing their challenges and keeping themselves motivated.
I am making a difference by helping them to be ready at an early stage of their lives. And improving their mentality, how to cope and behave with the difficulties they are facing in our communities like poverty, abuse they might be facing at home and the violence that is happening in our communities.
Team Langa
Team Langa
What I like about working for Little Lions is that we have the bosses, but they don't boss me around. They listen to me and I am free to speak my mind.
The impact I am making is huge, in a way that they have someone to speak to. They come to me to speak about their emotion and now they know how to address their emotions and that there is nothing wrong about talking about their feelings as long as they address it in a mannered way.
Do you have experience in mental health coaching in disadvantaged communities? We'd love to hear from you!
Your support helps us to achieve our mission of creating a generation of resilient and confident children.
Do you want to stay updated with our newsletter?
Every month we send out a newsletter with updates regarding our organisation, subscribe if you wish to follow the journey of Little Lions.
Jacob van Lennepstraat 15O