Our narrative is one of transformation.
We envision a world where every child's journey into adulthood is marked by a profound understanding of their mental well-being and a resilient spirit. 
This vision is our guiding light, inspiring us to craft a future where professional education is coupled with real-life experiences.
In 2018, Stijn de Leeuw embarked on a courageous journey. Departing from his role as a child psychologist in Amsterdam, he ventured to the new and vibrant landscapes of Cape Town, igniting a new chapter as a PhD candidate at the esteemed University of Cape Town.
As Stijn delved into his studies, his path converged with the lives of two under-resourced communities, known as townships, situated just an hour's drive from Cape Town. It was here that a poignant truth emerged – a lack of mental support for those that perhaps need it the most.
With each interaction, a transformative narrative began to unfold. Stijn's journey illuminated not only the absence of mental support but also the pressing need to alter the narrative. A vision was born – a vision that would soon become the foundation for Little Lions.
As the threads of the story intertwined, a solution began to take shape. Understanding the pressing need for accessible psychological help amidst the challenges of poverty and violence, Stijn's determination surged. The South African National Development Plan 2030, however, remained silent on the topic of basic mental health support for vulnerable communities.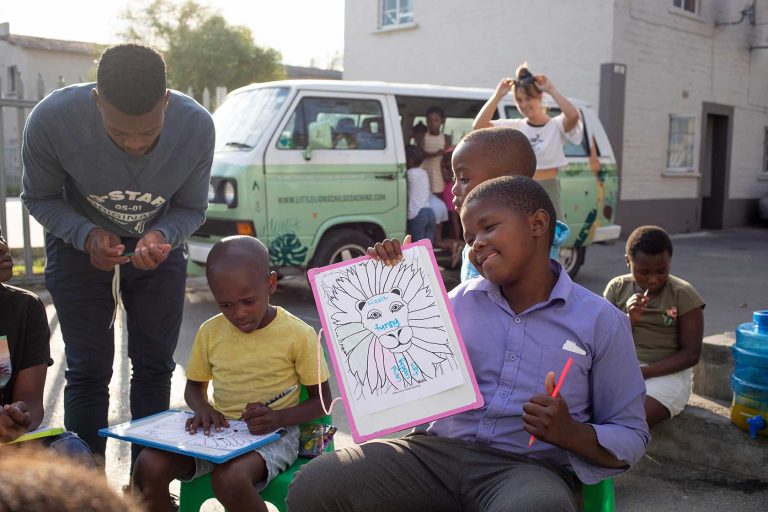 With the launch of the Academy in 2021, Little Lions took a big step towards normalising mental health conversations. Local role models have been educated and are employed as mental health coaches, spreading the word about the importance of being mentally strong.
Little Lions now has a team of 8 mental health coaches, is active in 4 townships, and have now given over 1100 free workshops.
A local role model, Nicko, stepped in to bridge the language gap, igniting a shift in the narrative. With Nicko's guidance, conversations about mental health found their way into the hearts of the children. Demand surged, outpacing the workshop spaces available. It was time for transformation, and Iza joined the team, propelling Little Lions' growth behind the scenes!
In 2021, the dawn of the Academy marked a milestone. Local role models turned mental health coaches, sharing the importance of mental strength, expanded Little Lions' impact. A team of 8 coaches now stood strong, touching the lives of children in 4 townships through over 1,100 workshops.
Dreams are no longer distant. Little Lions' mission, to equip every child with a resilient mind and a profound understanding of their mental well-being, was taking shape. In 2022, 8 new coaches were primed to extend the impact in local townships. The launch of the Ambassador Programme promised an avenue for collective support, uniting hearts and hands in the pursuit of change.
"My favourite thing about working with Little Lions is the little lions themselves, being able to make a positive difference in a child's life really makes everything that much more rewarding."
My favourite thing about working with Little Lions is that we are working on street corners, in yards and on those places where children need us the most. It's truly wonderful to see the impact that we are making in our little lions on a daily basis on so many different places.
Meet our Team
Meet the frontrunners of our organisation, a team of mental health professionals based in Cape Town with a passion for people.
Team Khayelitsha
Team Khayelitsha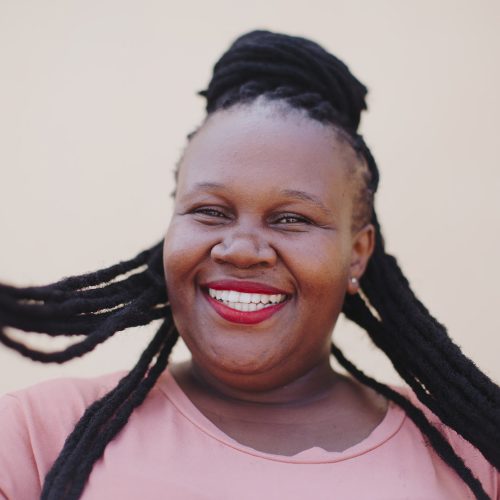 Team Mfuleni
My favourite thing working with little lions is helping children to be perseverant and persistent by facing their challenges and keeping themselves motivated.
I am making a difference by helping them to be ready at an early stage of their lives. And improving their mentality, how to cope and behave with the difficulties they are facing in our communities like poverty, abuse they might be facing at home and the violence that is happening in our communities.
Team Langa
Team Langa
What I like about working for Little Lions is that we have the bosses, but they don't boss me around. They listen to me and I am free to speak my mind.
The impact I am making is huge, in a way that they have someone to speak to. They come to me to speak about their emotion and now they know how to address their emotions and that there is nothing wrong about talking about their feelings as long as they address it in a mannered way.
Do you have experience in mental health coaching in disadvantaged communities? We'd love to hear from you!
Your support helps us to achieve our mission of creating a generation of resilient and confident children.
Do you want to stay updated with our newsletter?
Every month we send out a newsletter with updates regarding our organisation, subscribe if you wish to follow the journey of Little Lions.
Jacob van Lennepstraat 15O